The perfect location for your events
The neo-Gothic greenhouse
This prestigious and evocative space is a large, bright room. The ceiling is covered by creeping fig branches that draw natural embroideries and scrolls on it. It is illuminated, heated, equipped for video projections and has a microphone.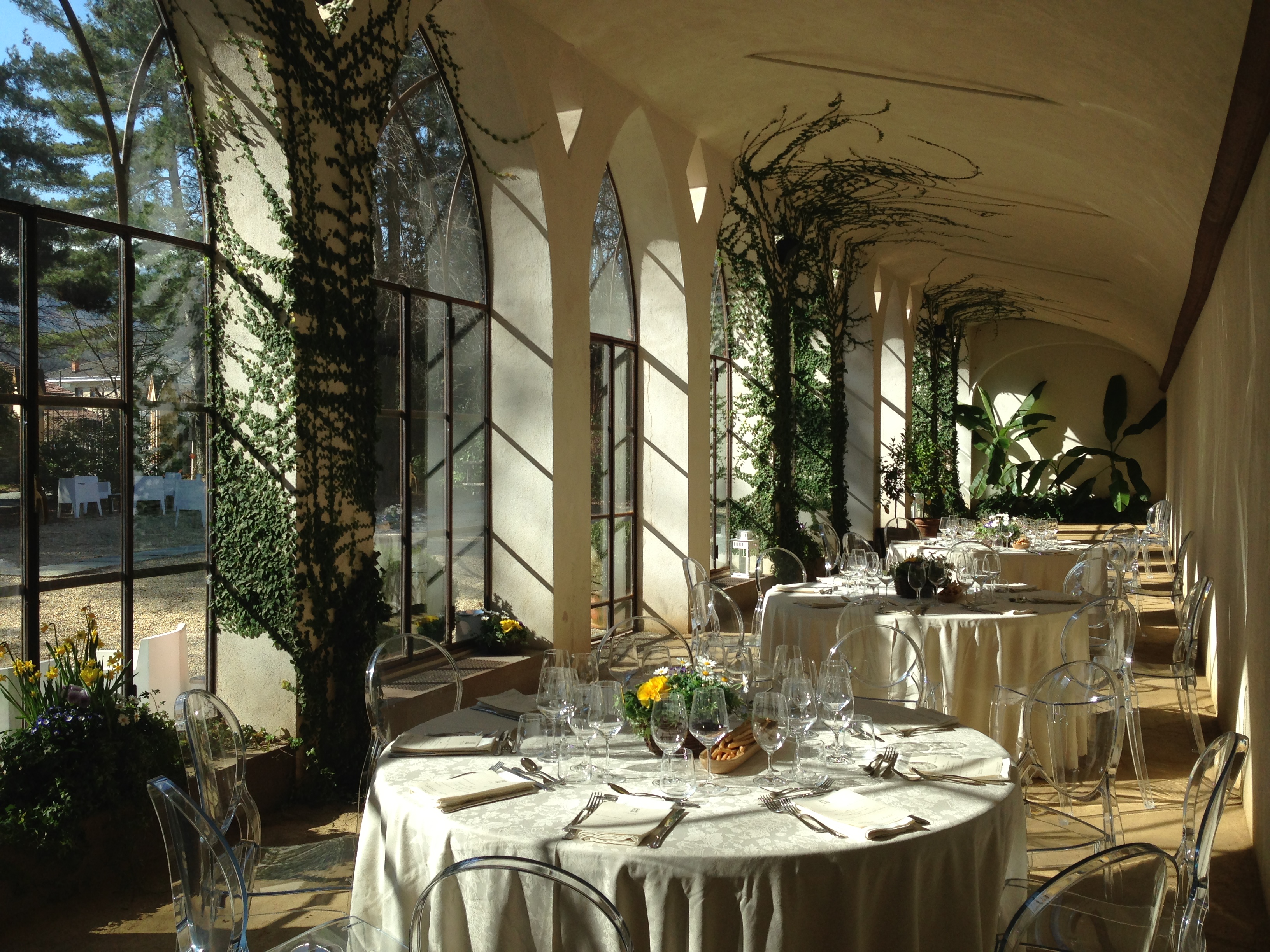 The Cafeteria and the internal courtyard
Characterized by two internal rooms and an open-air space, the Cafeteria is welcoming and cosy, perfect for a snack at the Castle or a romantic aperitif.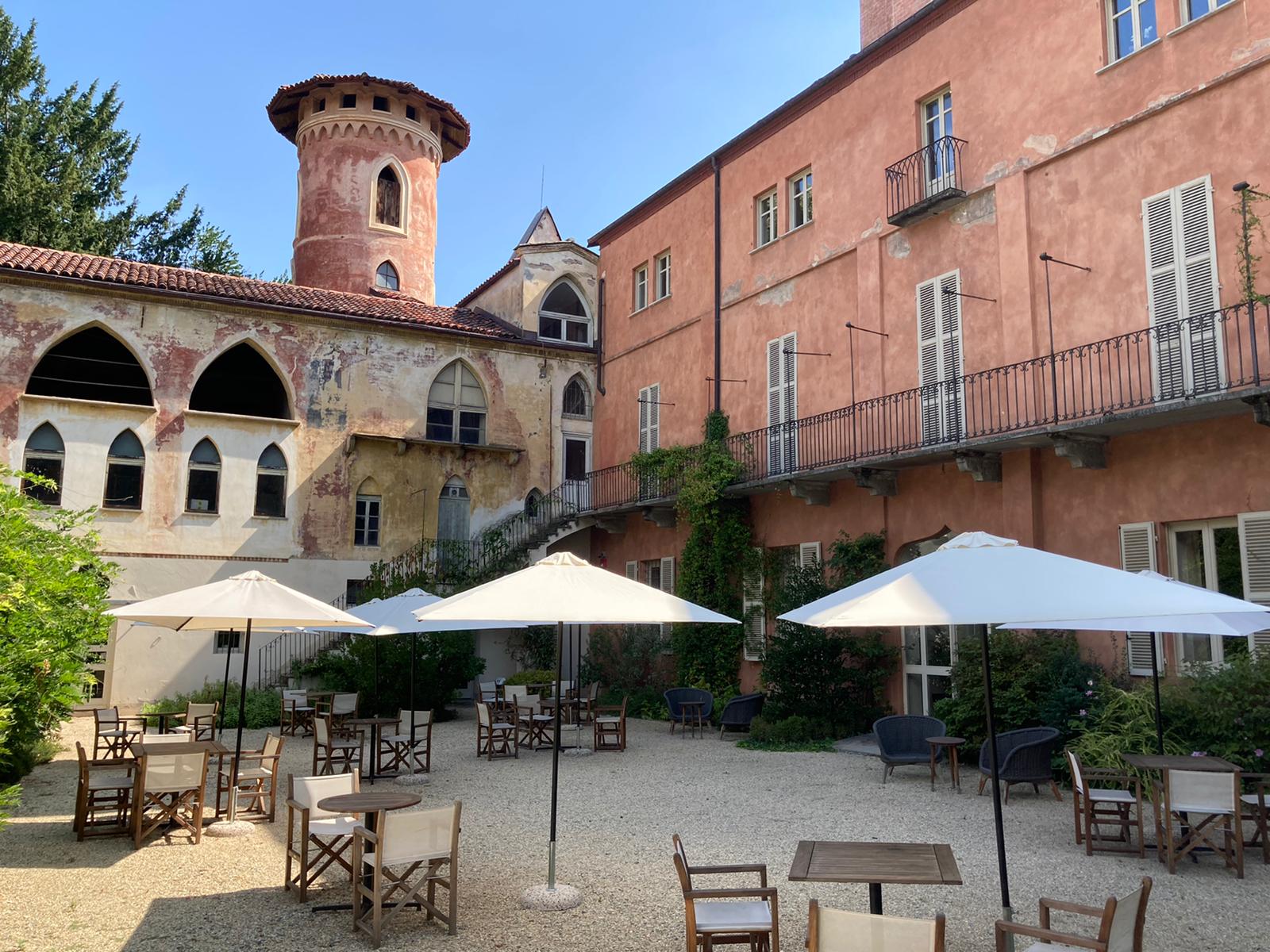 The Conference Rooms
Ideal for conferences, meetings and lessons, these are flexible and multifunctional spaces which are adaptable to any need.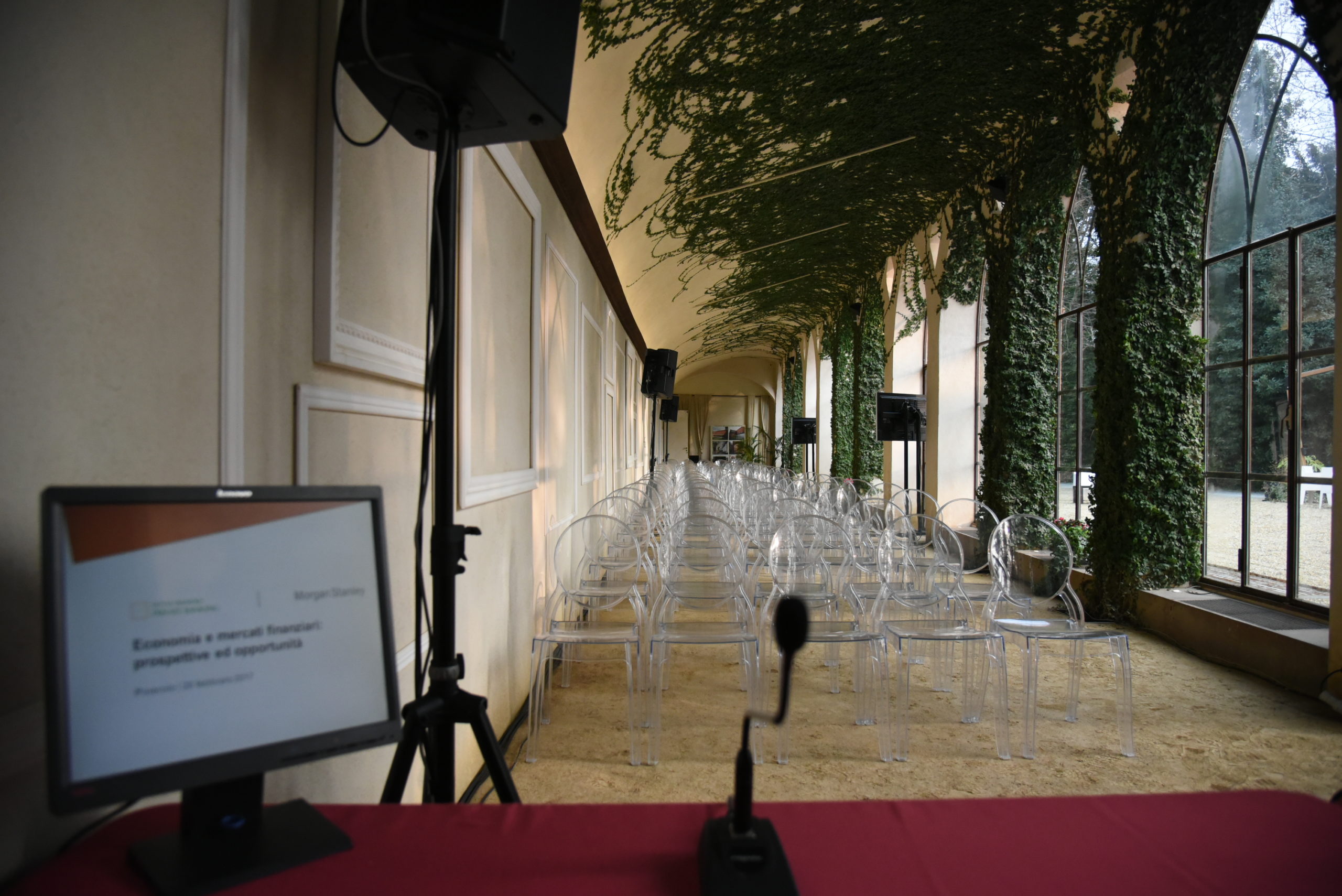 The outbuildings and the shed
In the rustic courtyard the poetry of a distant time reigns. The farmhouse overlooks the central lawn and on one side you can see the stable, the barn and a house. To the front there is a large canopy while to the west there is a chicken coop, oven and wash house.
From the rustic courtyard you enter the Castle's vegetable garden.